Your Guide to Garage Doors: Everything You Need to Know
Garage doors are designed to work well and look good for years. Because of that, many homeowners don't think much about them until there's a problem. Their reliability is what allows them to be taken for granted, but only when they're well-chosen and properly installed. Once there's a problem, it's easy to be overwhelmed by the number of choices available.
If you're in the market for a new garage door and don't know where to begin, Emerge2 has some solutions for you. The right garage door can add value to your home and increase curb appeal, while the wrong one can lead to endless frustration and disappointment. Learn what to look for and make the right choice for your home.
Does a DIY Install Make Sense?
The first question you need to answer is whether or not you'll hire the install out to an expert, or do it yourself. Many home improvement stores sell DIY installation kits that include everything you need to do the project yourself.
If you're experienced at this and you have someone to help you, then you may want to take it on yourself. Otherwise, go with a pro. Garage doors are large and unwieldy, requiring at least one extra set of hands. Also, there are risks involved with installing torsion springs as well as using the necessary tools.
What may take you a few days of hard, frustrating work can usually be done in an afternoon by a professional. Unless you're really confident that you can manage it yourself, leave this job to the experts.
Determine Your Budget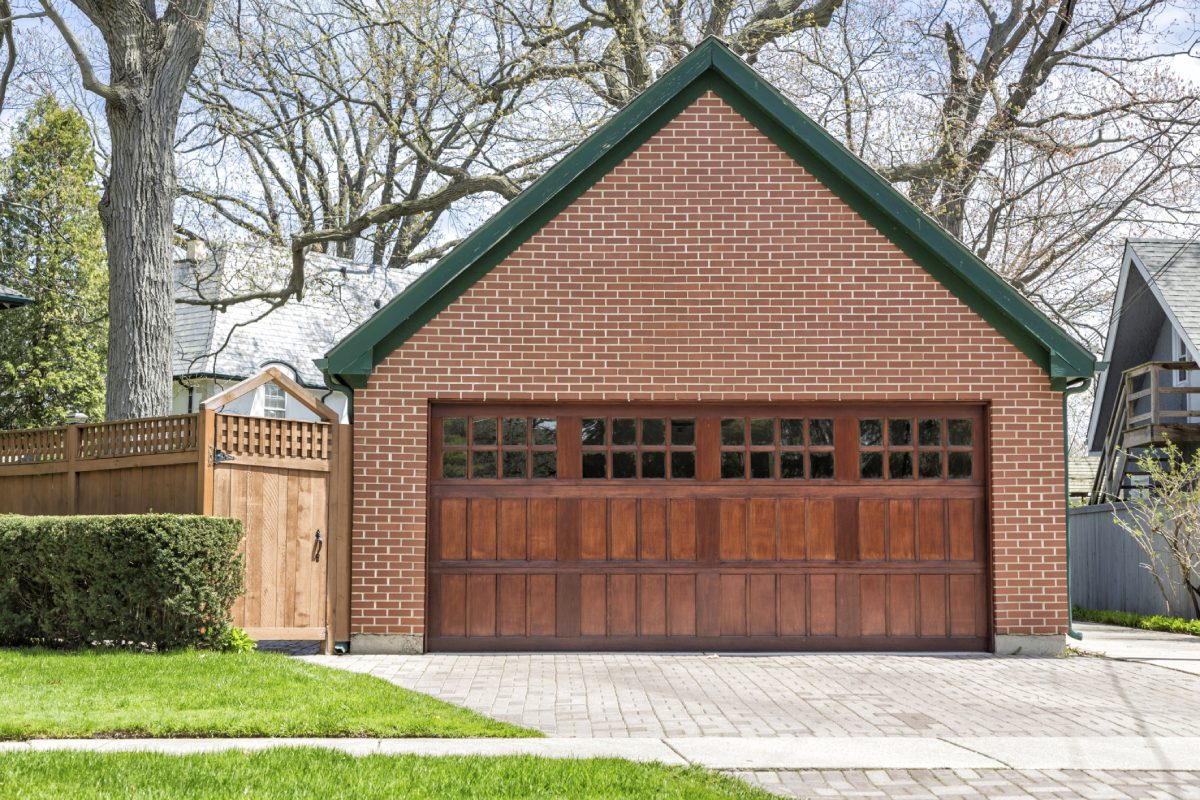 With a wide selection of garage doors to choose from, it's easy to get carried away and spend more than you need to. Set your budget early to help guide your choices and simplify the process.
When getting quotes, it's important to have the installer visit your home before providing an estimate. It's important that they get to examine the space for any potential complications or obstacles before determining cost. This will save you from any surprise fees for extra work.
Bringing in an expert also gives you access to their knowledge and experience. They can help you determine your needs and may have insights on where savings can be found. Call around to different vendors and retailers to get a sense of what's available. This will help you get an idea of the cost, and the different types available.
Choose a Style
You'll find that overhead doors come in many different looks, from rustic carriage-style doors to ultra-modern glass and steel doors. When determining what's right for you, consider the look of your house. Ideally, you'll want something that complements your home's style while adding a fresh look.
Know Your Materials
There are five materials that garage doors are typically made from. Each has its strengths and weaknesses, looks and cost.
Aluminum garage doors offer the best resistance to rust and humidity. They tend to reflect a more modern look.
Steel doors are the most flexible – they cover the broadest range of choices. From non-insulated entry-level doors to three-layer insulated doors, they are available in almost any color and style.
Garage doors made from wood offer a natural look that can't be matched. However, they're also more prone to damage from the elements. If you live in a place that deals with extreme temperatures of any kind, then wooden doors are best avoided.
Wood-composite doors offer the look of wooden doors with enhanced durability. They're engineered to be moisture and mold resistant and can be easily stained or painted.
Vinyl doors are the easiest to maintain. They hold up well against damage from impact and aren't affected by most weather conditions. However, they tend to come in fewer styles and colors than some of the other doors.
Insulation Matters
If your garage is part of the house, then it pays to go with an insulated door. Even if the rest of the garage is untreated, an insulated garage door goes a long way to improving your home's energy efficiency. This is especially true if there's a room above the garage, or if the garage door has exposure to the sun.
Are Windows Worth It?
Even small windows can improve the look of a garage door, while allowing natural light into your garage. If you use your garage as a workspace or if you spend any significant time in it, then adding windows can add real value.
A couple of things to keep in mind are privacy and energy efficiency. Smoked glass is a great way to benefit from natural light while keeping your space more secure and away from prying eyes. Also, choose insulated glass to help regulate the temperature of your garage and your home.
Other Things to Consider
Garage Door Openers
A garage door opener is a convenience that, once you have one, you can't do without. Even if you already own yours, consider installing a new one along with your new door. They operate under a lot of pressure and are subject to wear and tear. If your garage door opener is already a few years old, it may be worth upgrading it.
Choose the Right Springs
Garage doors depend on springs to operate. Single-panel doors use extension springs, while sectional doors use a torsion spring. These springs manage the weight of the door, making it possible for them to open and close with relative ease, despite their weight.
Be sure to choose high-quality springs for your door and consider a containment kit to increase your safety. Because these springs are under intense pressure, they can be a hazard if they break. A containment kit will protect you from the possibility of harm.
Choosing and installing the right garage door requires tough decisions and hard work, even if you're hiring someone to install it. It's a big job that will have a lasting impact on your day-to-day life while contributing to the look of your house. Having the right information lets you make the right choice for you and your home.
If you require any assistance or have queries, please feel free to visit Emerge2. Our team will be delighted to provide you with exceptional service.